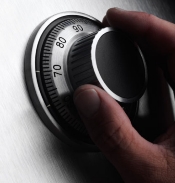 Keep priceless items safe!
Rent a CCTC Safe Deposit box to keep your important documents, collections, and more safe & secure.
We have boxes of all sizes to fit your personal needs. Our smallest box measures 2.5 X 5 inches and range all the way to 11.5 X 12 inches.  
Ask a teller or staff personnel for a complete list of box sizes and pricing guide today.